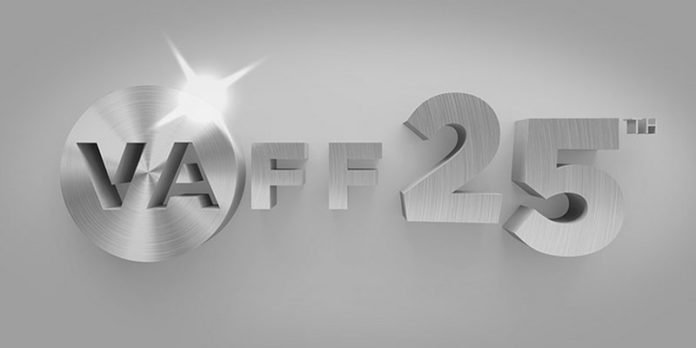 Vancouver Asian Film Festival (VAFF) celebrates 25 years of film festival excellence with the launch of VAFF25, making it Canada's longest running Asian film festival. This year's festival will take place from November 4 to 14 with a hybrid of virtual and in-theater events.
"We are excited to celebrate this milestone year with our theme for this year, 'Feel the VibAsian'" said Susan Hanson, festival director, VAFF. "We want everyone to feel the "Vibe", as we showcase the lineup of amazing Asian films from both past and present along with panels featuring Asian filmmakers from around the world, both virtually and in-person during our 11-day hybrid festival."
With the theme of "Past, Present, Possibilities", VAFF proudly showcases an eclectic blend of new and old films, all prominent in their role in promoting Asian culture, inclusion and representation. The festival will run both online Canada-wide, for seven days in addition to live screenings in Vancouver for four days.
Over the course of the 11-day festival, festival-goers can look forward to a diverse line up of films, incorporating feature length, short films and videos, compromised of dramatic narratives, documentaries, experimental and animation genres.
• VAFF will showcase a total of 88 films in 31 programs featuring the talents of Asian North-American and Asian Canadian filmmakers.
• VAFF's online festival will debut in November 8 – 13, with access to
https://festival.vaff.org/2021/vod-films/
• VAFF's in-theatre offerings will kick off with a live opening film November 4 – 7 and 14
https://festival.vaff.org/2021/vaff-in-theatre-films-schedule/
VAFF25 would not be complete without its VAFF Industry Insight Panel Week (Nov 8 – 13) https://festival.vaff.org/2021/industry-panel-week/, as they connect established industry leaders, rising filmmakers and film enthusiasts in casual and nuanced dialogues about how North-American Asian actors and filmmakers can shape mainstream culture.
Learn More:
• To purchase tickets to VAFF25 or for festival information please visit: https://festival.vaff.org/2021/festival-information/
• For VAFF25's film screening schedule, please visit: https://festival.vaff.org/2021/films/
• For the first time ever in the festival's history, VAFF introduces its live Closing Award Ceremony on Sunday, Nov. 14th. The event will honor artistic and technical merit through an exciting hybrid of an in-person gala and livestream. For more information, visit: https://festival.vaff.org/2021/special_events/ovasian-awards-ceremony/
• For members of the media seeking media accreditation forms, please click here.
The Vancouver Asian Film Festival (VAFF) is the longest running Asian film festival in Canada. It was founded in 1995 and debuted in September 1997. Since then, tens of thousands of film lovers have experienced a diverse selection of North American-Asian and international films. Each year VAFF attracts close to 5,000 audience members over its four-day festival and year-round events. It also reaches many more through word of mouth, pre-festival events, and traditional and social media throughout the year. VAFF is entirely organized and produced by a group of dedicated volunteers, and is made possible by generous financial support from corporate sponsors, public funders and private donors.
For more information, visit https://vaff.org or follow us on Instagram at vaffvancouver.