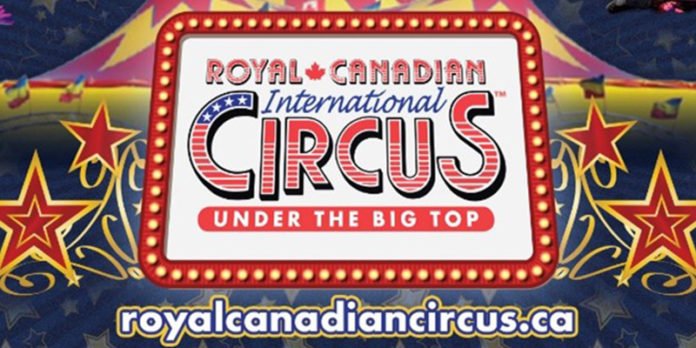 Royal Canadian International Circus 2023 under the Magnificent Big Top opens tour in Surrey at Guildford Town Centre May 4-7 for 9 spectacular shows
The Royal Canadian International Circus® 2023 rolls into Surrey at Guildford Town Centre and sets up the massive Big Top for 9 thrilling shows,
May 4 – May 22, 2023
This year's circus will be better than ever. It's jam-packed with explosive live entertainment featuring acts that will mesmerize, amaze, and astound you! The all-new Royal Canadian International Circus® 2023 will unveil generations of circus families from all over the world that go back 10 generations.
The show includes Daredevil extraordinaire, Joseph Dominik Bauer of Switzerland on the Wheel of Destiny, award winning Aerialists, amazing Trapeze, the African Bone Breakers Contortionists as seen on America's Got Talent, Fabulous Fernandez Motorcycle Globe of Steel, plus world famous speed Juggler Nilson Escobar, the Dominguez Duo Crossbow Thrill Act, Guerrero High Wire, Piolita Comedy, Illusions , TZ Ladies of the Air and more!
Surrey, BC – Guildford Mall | 9 Shows
Thu, May 4, 2023 7pm
Fri, May 5, 2023 4pm & 7pm
Sat, May 6, 2023 12 Noon, 4pm & 7pm
Sun, May 7, 11am, 3pm, 6:30pm
Vancouver, BC – Concord Pacific Place | 8 Shows
Richmond, BC – Lansdowne Park | 11 Shows
** For 2 for 1 Go to royalcanadiancircus.ca use Promo Code: REDFM **