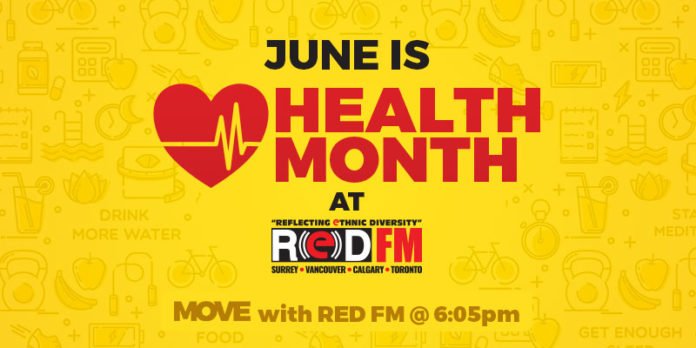 Good health is the greatest gift – Buddha
With this guiding thought, June is Health Month on RED FM – celebrating healthy, active living. This whole month we will share health tips daily during our music shows. Our talk shows will feature health segments on topics like diet, nutrition, how to stay healthy and prevent common ailments, etc. As part of this health month, our showstopper campaign is "MOVE with RED FM." For more information on it, visit "Move with RED FM" page. All these segments will be broadcasted on our three stations – Vancouver, Calgary, and Toronto.
Disclaimer: Please consult your doctor before making any dietary or lifestyle change(s).
---
June Health Month Tips
Health Tip#5
Health Tip #4
Health Tip #3
Health Tip #2
Health Tip #1
The importance of getting enough quality sleep cannot be overstated