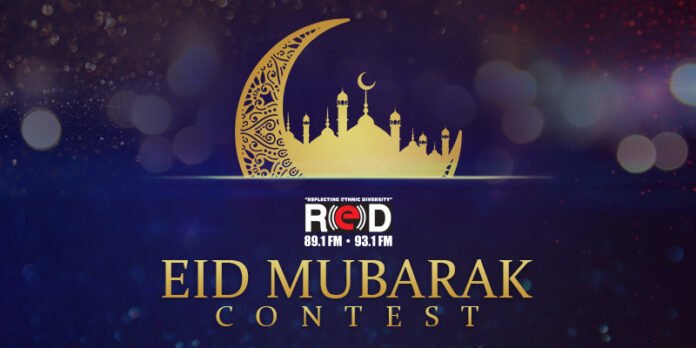 Celebrate Eid Ul Fitr
You can win $250 for yourself and $250 for the charity of your choice
When you hear the "Eid Mubarak" cue to call on Thursday April 20th & Friday April 21st be one of the first five callers through at 604-591-9311 and your name will go into the Grand Prize Draw
Goodluck & May the divine blessings of Allah bring you and your family hope, faith & joy
---
Full Contest Rules
No Purchase Necessary
Contest is open to all persons residing in British Columbia who have reached the age of Majority (19)
Contest will only be played on-air Thursday April 20th & Friday April 21st
RED FM will randomly choose a winner from all the eligible entries from the Grand Prize draw and be given away on Red GeetMala on Friday April 21st
Winner will receive $250 and the other $250 will go to the charity of their choice in British Columbia.
Value of Prize: $500
Only one person per household can be entered in the grand prize draw once during the duration of the contest. If found registering more than once during the contest will result in having their name disqualified.
Grand Prize winners can only win one prize every 60 days, or else they will be disqualified.
Prizes are not negotiable
Only one person per household can enter for the contest
Red FM reserves the right to use contestant's names, images and recorded media in any format for our own purposes indefinitely.
Red FM is not responsible for any technical problems incurred during the course of the contest by the contestant, Red FM, sponsors or any participants.
Contest rules may be subject to change at any time exclusively by Red FM.